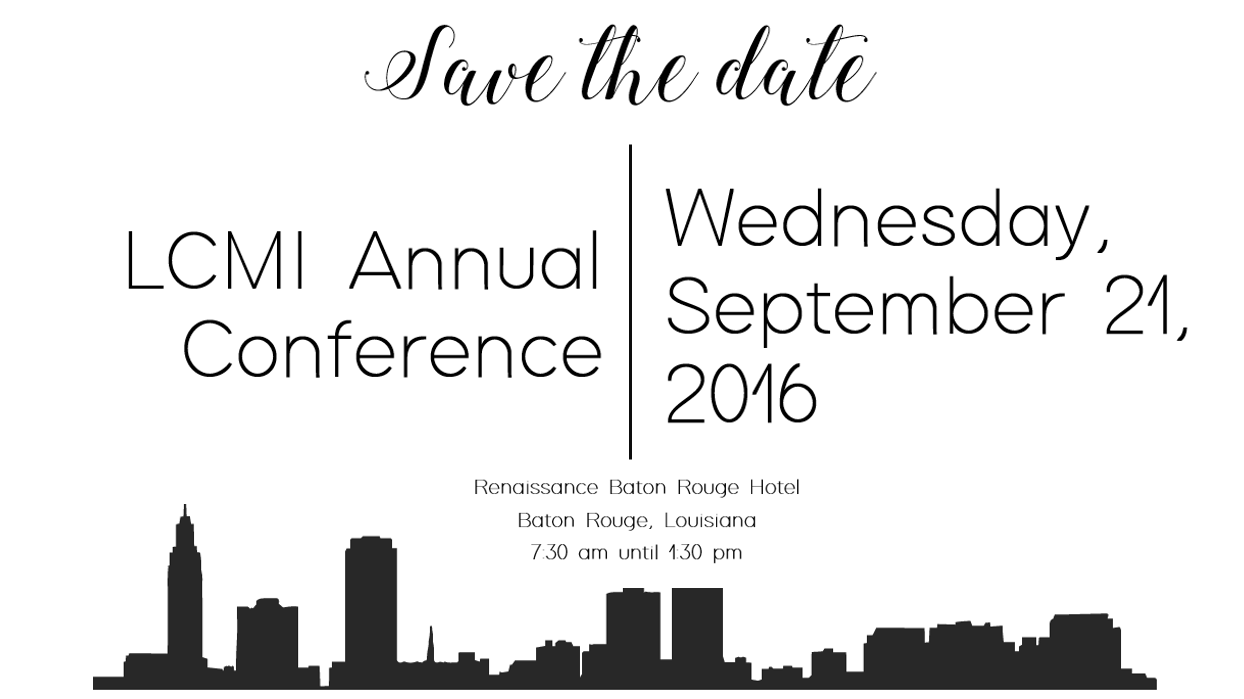 June 23, 2016
LCMI Announces Annual Conference Date
Baton Rouge, LA (June 23, 2016) – The Louisiana Chemical Manufacturing Initiative (LCMI) today announced that their Annual Conference will be held on Wednesday, September 21, 2016 at the Renaissance Baton Rouge Hotel.
The Conference will feature several keynote speakers and panelist discussions from local and federal guests. Additional speaker and registration information will be released at a later date.
For more information, please call 225-578-8652 or email Rebecca Harris at rharris9@lsu.edu.