New chemical industry group convenes in Gonzales to discuss federal funding and workforce needs.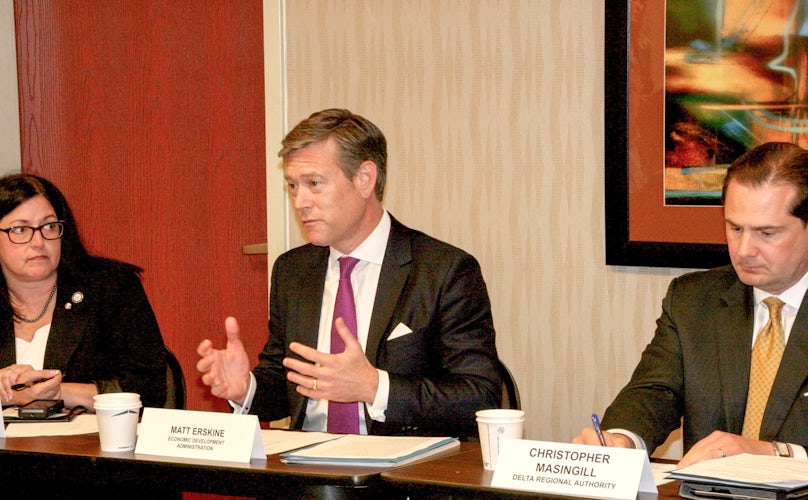 ---
A newly designated consortium of local, state and federal leaders met in Gonzales in April to discuss federal funding needs for Louisiana's chemical industry, particularly as they relate to skilled labor training.
The Louisiana Chemical Manufacturing Initiative is one of 24 designated manufacturing consortiums participating in the U.S. Economic Development Administration's Investing in Manufacturing Communities Partnership. Through the IMCP program, the EDA coordinates federal aid to support development plans and synchronizes grant programs across multiple departments and agencies.
Jonathan Shi, an LSU professor and director of LCMI, says the local group represents Louisiana's chemical corridor from New Orleans to Lake Charles and is comprised of experts in sustainability, workforce development and small business development. A primary focus of the local consortium is to attract federal dollars for workforce training.
"We plan to help our partners compete for federal funding opportunities," Shi says. "We're currently paying our own way when it comes to training, but we hope, through our efforts, to be able to bring in federal dollars." Additionally, the group hopes to strategically align new investments in higher education with workforce needs and emerging growth sectors in the state economy. The Louisiana Department of Education is working with high schools to implement programs to provide credit for training relevant-to-high-need areas in chemical manufacturing.
To highlight the need for training, Turner Industries employee Robert Dragg, currently working at Shell Chemical in Geismar, spoke to the group about his own personal success story, made possible by his participation in the craft training program at Associated Builders and Contractors – Bayou Chapter in New Orleans.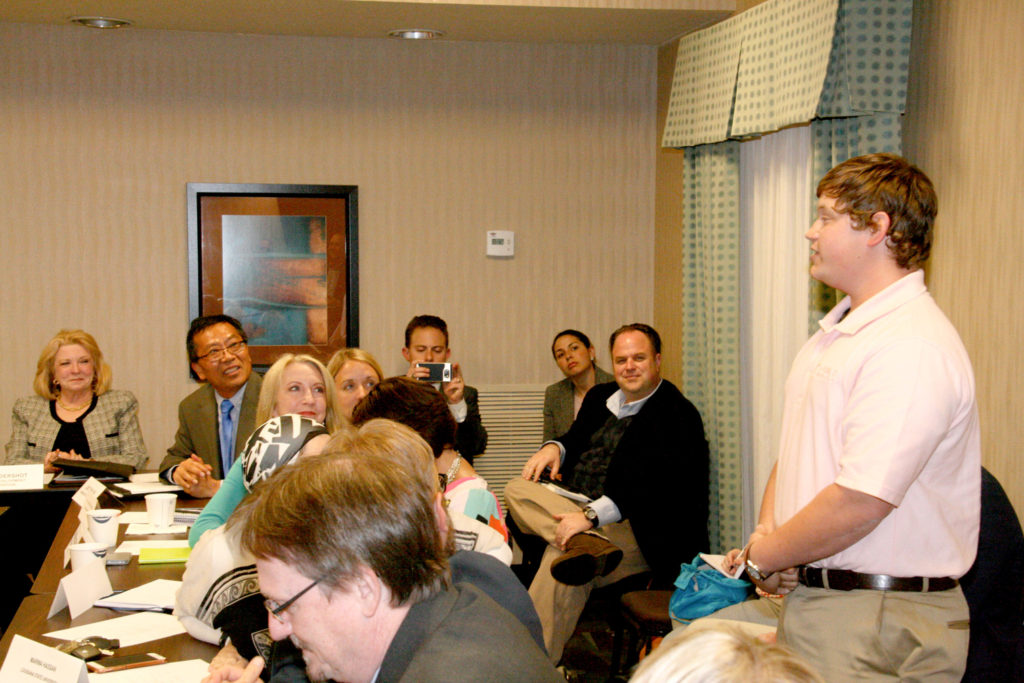 ---
"I started welding when I was in the 11th grade, which is when I was introduced to ABC – Bayou Chapter," Dragg said. "At the end of my 12th grade year, I was allowed to participate in a program sponsored by Shell and Turner to continue to go to the ABC school over the summer, for free."
Since entering the workforce in September 2014, Dragg's hourly pay rate has doubled due to continued workforce training. He eventually graduated as Outstanding Student of the Year from ABC.
Attending the meeting as guests were Matt Erskine, deputy assistant secretary of commerce and COO of EDA, and Christopher Masingill, Delta Regional Authority chairman. "It's exciting to see this level of collaboration around the IMCP community here," Erskine said. "When we began this effort in 2012 in order to support manufacturing across the country, I'm not sure we expected the level of response that we got. The other inspiring thing is how you all have created this community among yourselves; how you've already created this close-knit group."
Other goals of the local IMCP group include building stronger supplier networks, fostering research and innovation, infrastructure and site development, trade and investment, and operational improvement and capital access. The IMCP also encourages communities to develop comprehensive economic development strategies that will strengthen their competitive edge for attracting global manufacturer and supply chain investments.
---
Originally published in the second quarter 2016 edition of 10/12 Industry Report. Read more from this issue at 1012industryreport.com.
https://www.businessreport.com/business/new-chemical-industry-group-convenes-gonzales-discuss-federal-funding-workforce-needs