The industry's most influential leaders on the corridor
---
They are idea creators and change agents. They are team-builders. They are decision-makers. They are communicators. They are the embodiment of the passion and experience that make a chemical plant or an industrial business run productively and safely. They may even be lightning rods for accountability. They are the leaders. We wanted to provide a closer look at some of the top managers and executives who keep industry humming along the 10/12 corridor, so we asked an array of economic development and industry groups to tell us who in their area should be included in a feature on top leaders. Our editorial team then whittled those suggestions down to the 21 people featured here. We found that most of them are as much leaders outside the workplace, in their communities, as they are within. Ultimately, as you will learn in the following profiles, these are the people who weave industry into the fabric of Louisiana, just as industry has done for them. Take a look.
---
JOE ANDREPONT
Senior Community Affairs Representative, Westlake Chemical
SULPHUR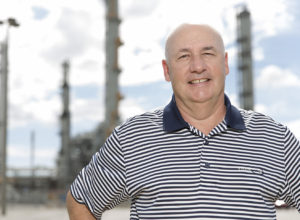 Joe Andrepont strongly believes that family and community are inseparably linked to the Lake Charles industrial market. After all, he never left the area, apart from his college years, and today lives just three blocks from his parents.
Andrepont began his career as a pharmacist, which is a far cry from working in the petrochemical industry. After graduating with honors from the Northeast Louisiana University School of Pharmacy (now UL Monroe), he returned to Sulphur to work for K&B Drugs. The job proved to be a great training ground for his eventual role in community service and public affairs at Westlake Chemical, as he interacted with his customers over the next 15 years. "I learned that much of communications involves listening, not so much speaking," Andrepont says. "I think that's a forgotten thing, how to listen to people."
While he now has a legacy of industrial involvement spanning decades, he's equally proud of his service to the community—Andrepont served on the Calcasieu Parish School Board for five terms, is a past president of the Rotary Club of Sulphur and a member of Our Lady of Prompt Succor Catholic Church. He's also a pretty accomplished baseball coach, and currently coaches his grandson's "undefeated" T-ball team.
His unwavering dedication to community eventually helped him land the job at Westlake back in the 1990s, and since taking the job his role has expanded—he now has oversight of plant security, as well as its drug and alcohol policy. "In today's world, security is critical, especially with the regulations that exist out there and the guidelines that every company has to maintain. I enjoy that aspect of my job, because to me security is an extension of public relations, in the sense that your security officers need to know the regulatory agencies and interact with them."
Over the years, Andrepont has become an outspoken proponent of industry. He has served more than 20 years as a member of the Lake Area Industry Alliance and has had similar stints on the board of directors for the Safety Council of Southwest Louisiana and the Louisiana Chemical Association's Louisiana Manufacturers Political Action Committee (LAMP). He's also on the board of directors and a past president of the West Calcasieu Chamber of Commerce.
Perhaps most notably, in October he was recognized by the LCA Governmental Affairs Committee's as its MVP during the LCA/LCIA annual meeting in New Orleans.
Andrepont gives credit to one of his previous plant managers as having the greatest impact on his professional career. "I think the influence of him being supportive is the primary reason, of him being receptive to the ideas and suggestions that I had to offer for our company to get involved in the community," he adds. "He was always very open and willing to support me in the recommendations that I made." Support from plant management is critical, he says, since recommendations "don't go anywhere" without their backing.
Looking ahead, Andrepont sees retirement as a far-off notion. "If I'm blessed with good health, it's my intention to continue to work for Westlake and retire down the line," he says. "I enjoy what I do and hope to continue along those lines. Anything that I can do to help Westlake Chemical grow, I'm ready to be a team player."
He has no plans to retire from community service anytime soon, either. "My dad serves on the Calcasieu Parish Police Jury and he's not going to seek re-election. I'll probably run for his seat in a few years."
---
RHOMAN HARDY
Plant Manager, Shell Chemical
GEISMAR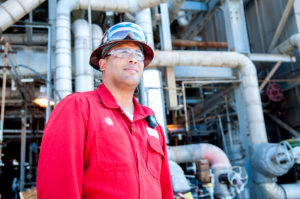 After a 20-plus-year stint working in southeast Texas, Rhoman Hardy returned home in June 2015 to become the first Louisiana native to manage Shell Chemical's Geismar site.
Originally from Lake Charles, both Hardy and his wife left the state after graduating from LSU in the early 1990s. His parents still reside in Lake Charles. "I've been away from Louisiana a long time, and it's fantastic being back," he says. "I love my home state."
He's no newcomer to Shell either. The industrial owner has been his only employer since college—he began as an entry-level engineer, then took on more significant leadership roles as the years progressed. Before coming to Geismar, Hardy served as Shell's manager of reliability, maintenance and turnarounds for five years, assisting facilities in such faraway places as the Netherlands, Singapore and Germany to improve their operations and be more cost competitive.
"That was the single best learning experience in my career, but also the toughest single assignment," Hardy says. "The deliverable was to help our locations run better. The reliability of these facilities is paramount to how safe they are, and how much product they can produce. We made a fundamental jump in our performance there."
On average, the facilities increased their reliability about 15% to 20% under his watch.
Still, Hardy says that five years of globetrotting was enough, and he welcomed the new assignment in Geismar. The timing of the move coincided with the groundbreaking of Shell's new $717 million olefins expansion, which will ultimately make it the largest olefins producer in the world. Hardy is a natural fit for the project, having spent a significant amount of his career managing large turnarounds and maintenance.
Since arriving back in his home state, Hardy has assimilated quickly into the industrial community, and currently serves on the boards of the Louisiana Chemical Association and Capital Area United Way.
"I think the primary role of the LCA board is to represent industry's views and share that with both the public and our legislators so that they understand our perspective on how changes are going to impact industry," Hardy says. "We're in the midst of a lot of changes in the tax laws, which will impact industry. One of the things we want to get across is that when we make these very large scale investments, change creates uncertainty in the decision-making process."
Hardy feels much could be accomplished if the industrial community would simply tell its story better and be a better neighbor to the surrounding community. "One of the first things I did when I got here was take a look at how we are touching the community," he adds. "One of these main areas is the Capital Area United Way—we spent time looking at its effectiveness and by the end of that review I felt comfortable with us putting a lot of our time and support behind that agency. I've been impressed at the quality of the board and the quality of the staff there."
---
JOHN PACILLO
Operations Director, Mexichem Fluor
ST. GABRIEL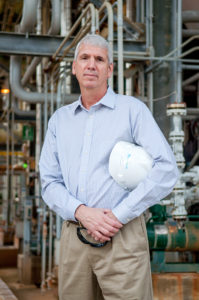 It was a huge cultural leap when Boston native John Pacillo moved to Baton Rouge in 1990. The food, the people, and especially the accents were radically different from what he was accustomed to—but in a good way.
"Baton Rouge was a great place to raise our kids," Pacillo says. "I was thrilled with the level of community involvement, the church involvement. I often say that you can make a great friend in Massachusetts, and you can make a great friend in Louisiana; but in Louisiana you get the benefit of the doubt. You don't have to prove yourself first."
After graduating in chemical engineering from Tufts University in Medford, Massachusetts, where he also played three years on the university basketball team, Pacillo landed his first job as a process engineer at Imperial Chemical Industries. In 1990, ICI chose to build a plant in St. Gabriel to ramp up its production of R12 refrigerant, and offered Pacillo the job of plant superintendent.
Despite the plant ownership changing hands multiple times, that's where Pacillo has stayed for the last 26 years, eventually earning his current title of operations director at MexiChem Fluor. Along the way, his level of industrial advocacy has increased, particularly as it relates to training. It was during his work with a community advisory panel in St. Gabriel that he came to an important realization.
"One of the first things I asked was, 'What's important to you?' Their response was, 'Don't run me out of my house, and jobs.' As soon as you start digging into that, you realize that it's education that's holding them back, not the lack of jobs. While we had the jobs, they weren't necessarily trained to do them."
Pacillo was instrumental in facilitating numerous training opportunities, such as getting Career Compass involved at East Iberville High School. Career Compass is a volunteer organization that seeks to remove financial or other obstacles to students attending a postsecondary institution. "If you don't have money to get there, they can help," Pacillo says. "SAT tests, transportation … those kind of things. Then we began offering courses at Baton Rouge Community College and River Parishes Community College."
"We went in and worked with the mayor and the parish president, the churches and the schools to try and develop interest within the community," he adds. "Plants offered [students] scholarships to continue their P-Tech (process technology) education, with the goal of giving someone from the community a process operator's job in one of our plants."
In the mid-2000s, Pacillo ramped up his volunteer work through his involvement with the Greater Baton Rouge Industry Alliance, and today he serves as GBRIA chairman. As such, he has taken a vital role in spearheading the group's workforce development and safety efforts.
Pacillo has also tackled one the biggest current issues facing Baton Rouge-area industrial owners: traffic congestion. Through GBRIA, Pacillo is co-chair of Capital Region Industry for Sustainable Infrastructure Solutions (CRISIS), an organization established to research and develop a literal roadmap for resolving traffic concerns. "I think we've got things moving in the right direction now," he says.
Through it all, one of Pacillo's proudest accomplishments is the safe, efficient work environment he has nurtured at Mexichem Fluor. "It is as competitive a plant as there is in the industry—as efficient and as safe and as happy as I think you can have in the chemical industry." In fact, the plant won LCA's coveted Serious About Fostering Excellence (SAFE) award in 2010, a difficult designation to achieve.
---
BRENT WOOD
Governmental Affairs Regional Manager, Chevron Corp.
NEW ORLEANS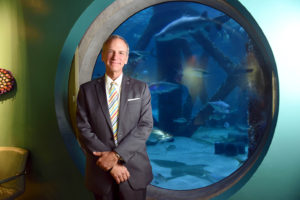 Not long after receiving his law degree from Loyola University, Brent Wood began his tenure at Chevron working with transactions and contracts. Since those early days, some 36 years ago, Wood's responsibilities have morphed into a more substantive role—today, he serves as governmental affairs regional manager for Chevron Corp., where he has governmental affairs oversight of Chevron facilities across 11 states in the eastern U.S.
"Along the way, I developed a deep knowledge of not only the business, but the people involved both in the business and those who influence the business from the outside—whether they be community leaders, elected officials or regulatory officials," Wood says. "It's the depth and complexity of those relationships that I've been able to develop because of my long tenure."
Wood's New Orleans roots are planted deep—his family has been here since the 19th century—and his commitment to the area is reflected in his lengthy list of corporate, industry and civic memberships. He currently serves on the boards of the Louisiana Chemical Association, the Louisiana Association of Business & Industry, the Louisiana Mid Continent Oil & Gas Association, Blueprint for Louisiana, the Metropolitan Crime Commission, the Audubon Commission, the LSU Center for Energy Studies, and the GNO Inc. Coalition for Coastal Resilience and Economy.
He says his position at Chevron has provided him with numerous opportunities. "Most positions in our corporation are inwardly focused," Wood adds. "Mine is a very outwardly focused position, and has afforded me the opportunity to get out a lot in the community." He is also responsible for Chevron's philanthropic budget, providing him with "a very broad reach in the communities along the Gulf Coast, as well as being able to tap into a whole host of volunteer efforts, both business- and community-related."
Being "outwardly involved" has not only given Wood the chance to communicate Chevron's position on a variety of issues, but also allowed him to bring back ideas from outside the company to shape Chevron policy. His position in governmental affairs also puts him at the forefront of issues impacting the industry at large—such as Louisiana's current business climate, particularly "some real challenges in the areas of litigation and taxes."
He credits his work ethic to the impact of a supervisor during his younger years, Ray Galvin, who eventually became president of Chevron. "Just him taking that interest very early in my career and exposing me to a lot of opportunities had a big influence on my subsequent career," Wood says. "This was someone who at the time was responsible for about 2,500 employees … so him taking the time to do that had a lasting influence on me."
Despite his busy schedule, Wood hopes to dedicate more time to family and other passions. "I value personal relationships, so I'm jealous of the extra time that I have and try to spend as much of it as possible with family and friends," he adds. "My roots are planted here, in New Orleans, so I have relationships with friends and family that go back many decades, and those are very important to me."
Along the way, Wood takes time to mentor young people when possible. "I try to make time when young people reach out looking for advice and direction. I try to take the time to do that, and pay it forward."
---
MIKE ALBANO
Lead Director of Environmental, Health and Safety, Dow's Louisiana Hub
PLAQUEMINE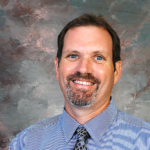 For the past 27 years, Michael Albano, lead director of environmental, health and safety at Dow's Louisiana Hub, has held several leadership positions in operations, construction, engineering and maintenance. He has chaired Dow global teams that oversee industrial cleaning and equipment leak prevention, and represented the U.S. Gulf Coast region on Dow's Global Maintenance Leadership Team. He currently co-leads the implementation project for Dow's 2025 Sustainability Goal on World Leading Operations Performance.
Mike has been a board member and Workforce Development Committee co-chair for the Greater Baton Rouge Industry Alliance, a member of the Louisiana Craft Workforce Development Board, and board chair for the 10-parish Capital Area United Way.
---
PAUL AUCOIN
Executive Director
PORT OF SOUTH LOUISIANA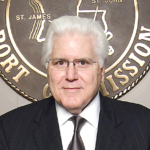 Paul Aucoin has worked in economic development for 27 years, including five years in the maritime industry. He was appointed executive director of the Port of South Louisiana in 2013, after a successful 46-year law career. Aucoin has been a guiding force for business and education, serving on the River Parishes Community College Foundation, the River Region Chamber of Commerce, the River Parish Tourist Commission, the Board of Supervisors for the University of Louisiana System and the World Trade Center Board of Directors.
He is proudest of his work at the port over the last three years. "What most people don't realize is the port's sheer size and scope," Aucoin says. "It stretches 54 miles along the Mississippi River in St. James, St. John the Baptist and St. Charles parishes, and is the largest tonnage port in the U.S."
---
JIM BERNHARD
Founder, Bernhard Capital Partners
BATON ROUGE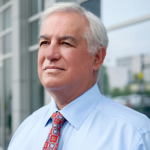 Jim Bernhard retired from The Shaw Group in 2013, after selling it to Chicago Bridge & Iron, and not long after founded Bernhard Capital Partners with several of his top Shaw executives. He has spent the past three years creating a network of companies under BCP. Bernhard grew Shaw from a small pipe fabrication company into a Fortune 500, global energy services firm with significant engineering, construction, environmental, fabrication, manufacturing and other critical energy service capabilities. Shaw expanded to more than 25,000 employees across 150 locations worldwide and generated more than $6 billion in annual revenue. BCP is an energy services-focused private equity firm that seeks to create sustainable value by leveraging its founding partners' 25 years of experience acquiring, operating and growing energy services businesses.
---
DAN BORNÉ
Former President, Louisiana Chemical Association
BATON ROUGE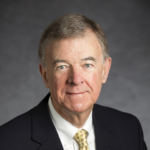 Dan Borné is strong voice for the Louisiana chemical industry, serving as president of the Louisiana Chemical Association for 28 years before retiring in November. Borné is the recipient of Nicholls State University's James Lynn Powell Award, presented to an outstanding alumnus for distinguished service, and has been inducted into LSU's Alumni Hall of Distinction and the Manship School's Hall of Fame. His positions of leadership are numerous: chairman of the board of Blue Cross Blue Shield of Louisiana, president of the Louisiana Foundation for Excellence in Science, Technology and Education, vice chairman of the board of the Blue Cross Blue Shield of Louisiana Foundation, South Louisiana Advisory Board of Regions Bank and the Advisory Board of Entergy Louisiana/Entergy Gulf States.
---
HYUN BROSSETT
Assistant Plant Manager, W.R. Grace
SULPHUR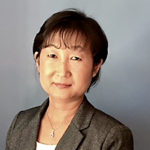 Hyun Brossett currently serves as assistant plant manager at W.R. Grace in Sulphur, a position she has held since early 2016. Since moving to the U.S. from South Korea as a teenager in the 1980s, Brossett has encountered numerous challenges in her professional and personal life. "I am proud that through all the steps I've taken during my lifetime—learning a new language and culture as a teenager, graduating from college with no debt and no help from my family … working my way up from an entry level position to my current position, and working the toughest operations position I've held while fighting cancer—I did my best to meet expectations."
Brossett's industry and civic memberships include Southwest Louisiana United Way, American Chemical Society, Tau Beta Pi (Engineering Honor Society), Amazing Grace volunteer and Lake Charles First United Methodist Church member.
---
TRACY CASE
General Manager, Marathon Petroleum
GARYVILLE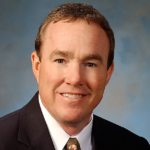 Tracy Case's proudest achievement since taking the reigns as general manager of Marathon's Garyville refinery is the completion of the $3.9 billion Garyville Mega Expansion, completed in 2009, which doubled the size of the refinery. Case played a significant role in championing the project to the company's executive team and board. Having accumulated 34 years of experience in industry—all at Marathon—Case is committed to leading a values-driven organization that achieves success on the foundation of respect for people, safety, environmental stewardship and corporate citizenship. He serves on the board of directors and executive committee of the Louisiana Mid-Continent Oil and Gas Association.
---
JOHNNY CHAVEZ
Site Leader, Dow
ST. CHARLES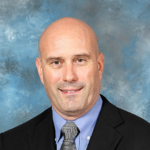 Johnny Chavez Jr., Dow St. Charles' site leader since April 2014, holds bachelor's and master's degrees in chemical engineering from New Mexico State University and is a current board member of the Red Cross of Southeast Louisiana and the Louisiana Chemical Industrial Alliance. Chavez says a family atmosphere and sense of community provide the foundation for his site's success, complemented by a host of other factors.
"Having access to low-cost feedstock and energy sources are major advantages here," he adds. "But also, the access to the Mississippi River, major interstates and railroads is tremendous. These factors help in adopting a culture of reliability excellence, while also capitalizes on the people and culture of south Louisiana."
---
LARRY DEROUSSEL
Executive Director, Lake Area Industry Alliance
LAKE CHARLES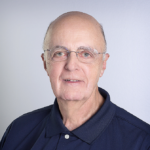 Larry DeRoussel views his 50-year career in two segments, pre-retirement and post-retirement. "My pre-retirement career began with Firestone Polymers, then Citgo Polyethylene Plant and Hercules Polyolefins," DeRoussel says. "I was involved in the establishment of Community Advisory Panels (CAPs) and responsible for communicating to the public about 'worse case scenarios.'"
DeRoussel's post-retirement life began with the incorporation of the Lake Area Industry Alliance and his subsequent role as executive director. "Over a period of several years, we began to gain the support and respect of the community as they began to better understand the workings of industry." He has a degree in electrical engineering from the University of Southwest Louisiana.
---
ART FAVRE
President/Owner, Performance Contractors Inc.
BATON ROUGE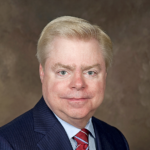 As an LSU alumnus, Performance Contractors president and owner Art Favre has supported the university's mission in many ways, but he says one endeavor stands out—the expansion and realignment of LSU's Patrick F. Taylor Hall for the College of Engineering. "My LSU degree provided me with the tools to be successful. Now many others can follow that same path," he says.
Favre has also been heavily involved with the Associated Builders and Contractors' Industrial Contractors Council for the past 30 years. The ICC oversees the operation and sustainability of the ABC craft training program for the Baton Rouge area. He serves on the Louisiana State Licensing Board and for the last several years has participated on the board of the Mary Bird Perkins Cancer Center.
---
EDDIE RISPONE
Co-Founder and Chairman, ISC Constructors
BATON ROUGE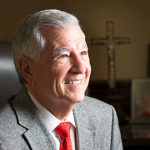 Since the early days of ISC Constructors in 1989, Eddie Rispone's accomplishments have been testament to the strength of his ideals. Not only has he grown ISC into a successful business, Rispone has had a major impact on construction and business communities across the U.S. He has served as a national Associated Builders and Contractors chairman, ABC's representative on the Construction Users Roundtable, and chairman of the Louisiana Workforce Investment Council. In 2005, he spearheaded the Louisiana Craft Workforce Development Board to address the state's craft worker shortage. Some of Rispone's most transformative accomplishments have been through the local ABC chapter and through his support of workforce training. In 2011, he stepped down as chairman of the LWIC to chair the Louisiana Federation of Children.
---
STEVE KOONTZ
Plant Manager, AmSty
ST. JAMES PARISH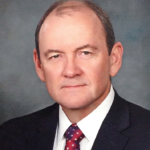 Since beginning his tenure as manager of AmySty's St. James plant, plant manager Steve Koontz is proudest of his plant receiving the "Best in Louisiana" SAFE Award for three consecutive years and the OSHA Regional VI Administrative Award five times.
During his 37 years in industry, Koontz has remained committed to the idea that industry should maintain close ties with community. He has hosted the St. James High School Academic Achievement in Education banquet for seven years, has been active in the St. James Elementary Reading Program for 10 years, is an active member of the St. James Community Advisory Panel for eight years and a United Way Leadership member for the past 15 years. Koontz holds a degree in chemical engineering from the University of Kansas.
---
JONATHON SHI
Professor/Art E. Favre Industrial Construction Chair
LSU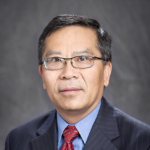 Jonathon Shi has played an increasingly crucial role in shaping the state's industrial landscape, most importantly by leading the Louisiana Chemical Manufacturing Initiative. LCMI is working with 90-plus partners to bring federal resources to Louisiana to enhance the chemical manufacturing ecosystem in workforce, infrastructure, supply network, research and innovation, and international trade. Shi also leads LSU's Industrial Assessment Center, which assists small and medium-sized manufacturers in improving production energy efficiency, productivity, technology and environmental performance.
Shi has worked at several leading universities for 28 years on problems facing industry. He is a current council member of the Construction Management Association of America and a member of the American Society of Civil Engineers.
---
MARK SUELLENTROP
Plant Manager, Cabot Corp.
FRANKLIN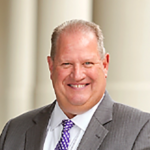 Mark Suellentrop, plant manager at Cabot Corp. in Franklin, lives by the mantra that plants cannot operate independent of community.
"As a facility general manager it is important that you are seen in the community," Suellentrop says. "Whether it is the chamber of commerce or some other civic organization, you must be open and available." As such, he has served on several chambers of commerce over the years and as president of his local Rotary Club. "I've tried to instill the same view in my staff of young engineers."
Suellentrop currently leads the CHOICES program in Evangeline Parish, where community leaders teach life skills to eighth graders. He also initiated a Community Advisory Panel (CAP) shortly after arriving at the plant in 2008, opening a dialogue with neighbors and community members.
---
MIKE THOMAS
Senior Vice President, North American Operations, Sasol
LAKE CHARLES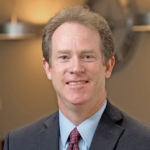 Mike Thomas has more than 30 years of chemical manufacturing experience in operations, maintenance, engineering, procurement and management.  As senior vice president of North American Operations for Sasol, he is responsible for operations in four states, as well as all functional support services in the U.S. and Canada.
Thomas joined Sasol North America's predecessor company in 1985 as a process engineer. During the following 22 years, he worked in Houston, Lake Charles and Baltimore, before returning to Lake Charles as operations manager for the company's largest manufacturing facility in 2007. He assumed his current position in 2010. Thomas is on the board of directors of several Sasol companies, and is a member of the Louisiana Chemical Association and the Safety Council of Southwest Louisiana.
---
KATHY TRAHAN
President/CEO, Alliance Safety Council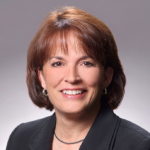 After receiving her bachelor's degree in engineering technology in 1992, Kathy Trahan began her career in industry as a process operator for PPG in Lake Charles. In the years that followed, she found opportunities to interact with various industry and education partners, eventually leading her to teach at the university level, then oversee the Petrochemical Training Center at Baton Rouge Community College. In 2004, she transitioned to the Alliance Safety Council as its president and CEO.
"My dream is to help others achieve their dreams," Trahan says. "I love mentoring emerging leaders, so when I think back over the course of my life and career I am most proud of others' achievements rather than my own." Trahan has received the Alden Andre PTEC Service Award for her contributions to workforce development projects, and the Craft Education Champion Award by GBRIA.
---
STEVIE TRAHAN
Manager, External Relations, Cameron LNG
HACKBERRY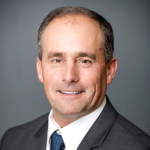 Stevie Trahan has been involved in the oil and gas industry for 30 years, first as an operator at the Strategic Petroleum Reserve and currently as manager of external relations for Cameron LNG.
Growing up in rural southwest Louisiana taught Trahan the values of hard work and commitment, traits he considers vital to the success of industry. "Without them our region would not thrive," he adds. As Cameron LNG's external affairs manager, he works with parish leaders and communities with the goal of being a "good corporate neighbor."
Trahan was elected to the Cameron Parish Police Jury in 2000, and served until 2008. He is a member of the Calcasieu Cameron Fair Board, the Cameron Parish Junior Livestock Committee, and was one of the original board members of the Chenier Plains Coastal Restoration and Protection Authority. He holds a degree in animal science from McNeese State University.
---
TOM YURA
Senior Vice President and General Manager, BASF
GEISMAR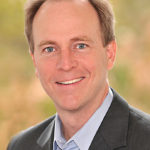 Tom Yura has had a profound impact upon the industrial community in Louisiana since taking the reins at BASF's Geismar plant in 2009. On an industrywide basis, he has been heavily involved in several key areas facing the chemical/manufacturing industry—workforce development, safety and transportation. As a member of the Baton Rouge Area Chamber, Greater Baton Rouge Industry Alliance and Louisiana's Workforce Investment Council, Yura has helped develop and support meaningful solutions. Along the way, he has been a proponent for several workforce development improvements, such as the creation of the Jump Start program and a strengthened alignment between industry and the Louisiana Community and Technical College System. As chairman of the LCA's Health and Safety Committee, Yura drives safety improvements across all LCA member companies.
---
Originally published in the fourth quarter 2016 edition of 10/12 Industry Report. Read more from this issue at 1012industryreport.com.